| AQUAFEERIE NOCTURNE |
LA FORGE AUX ETOILES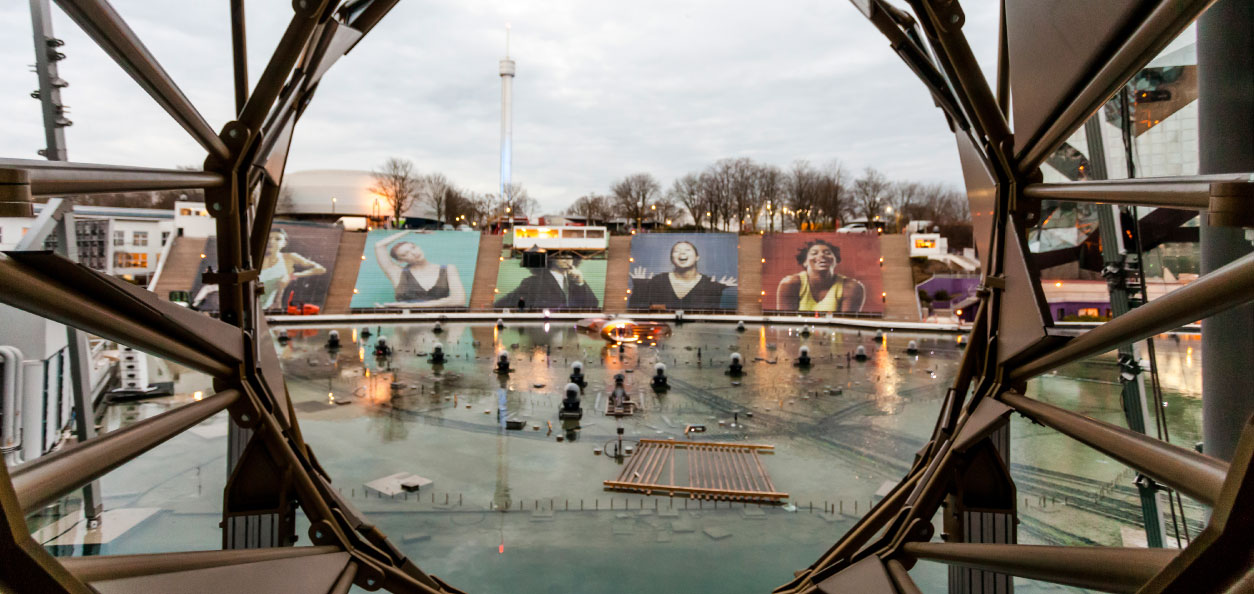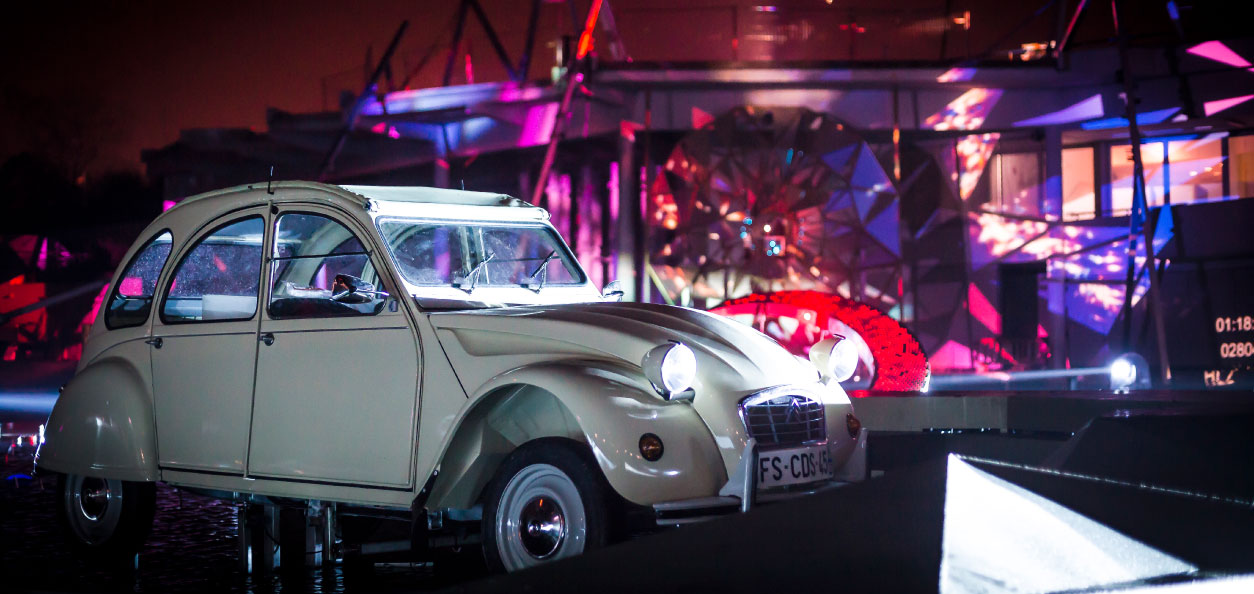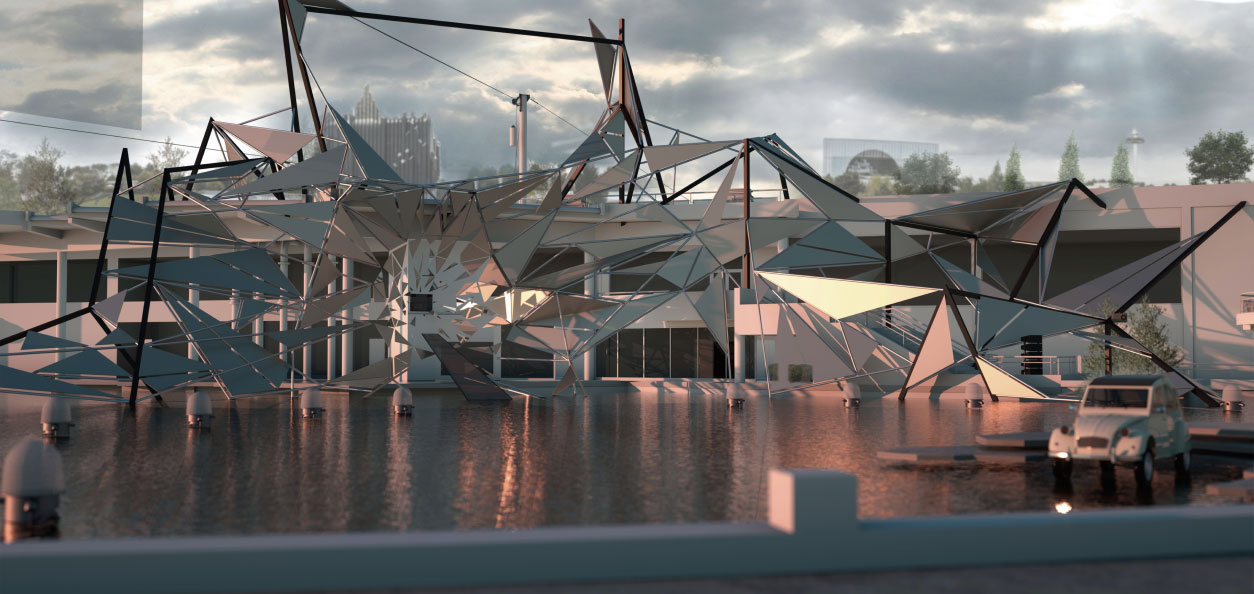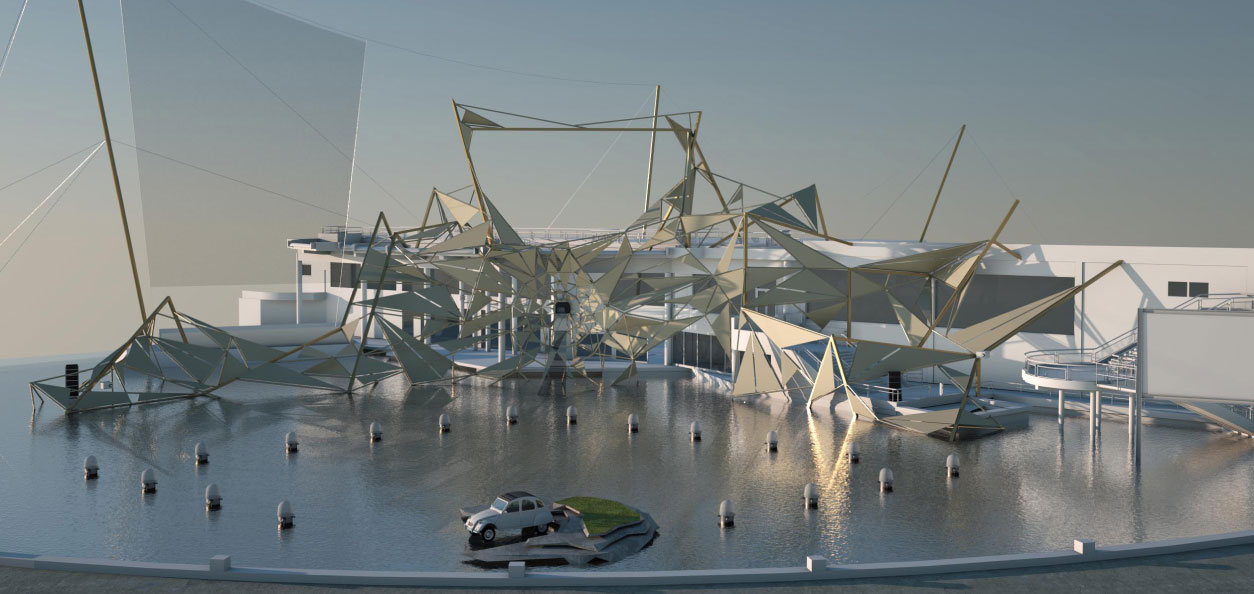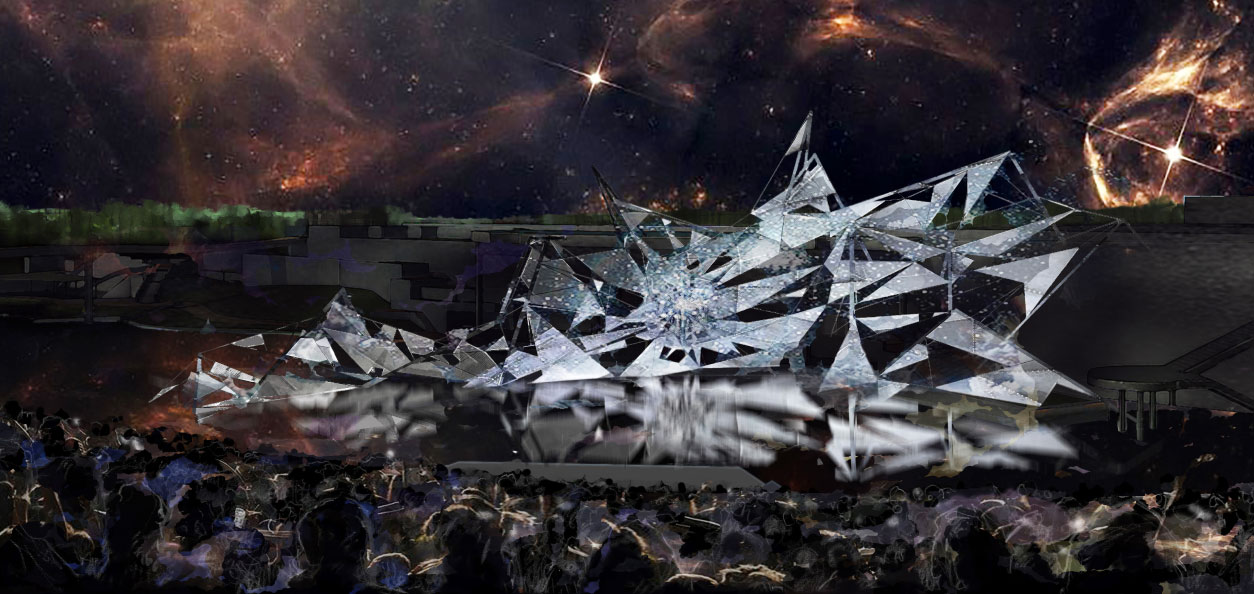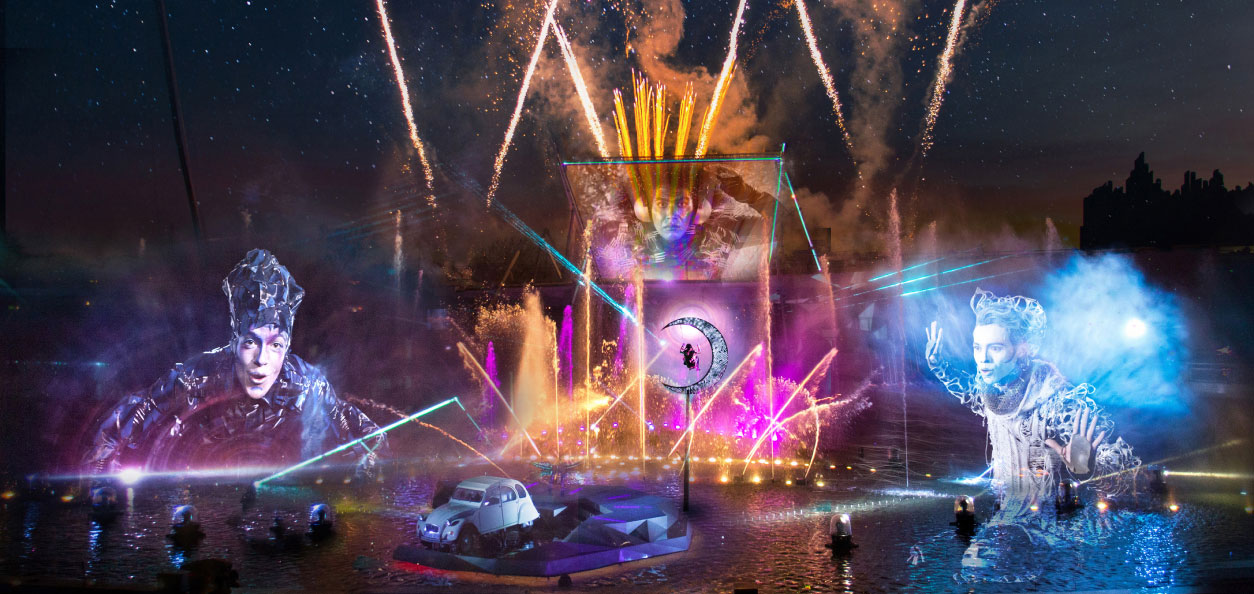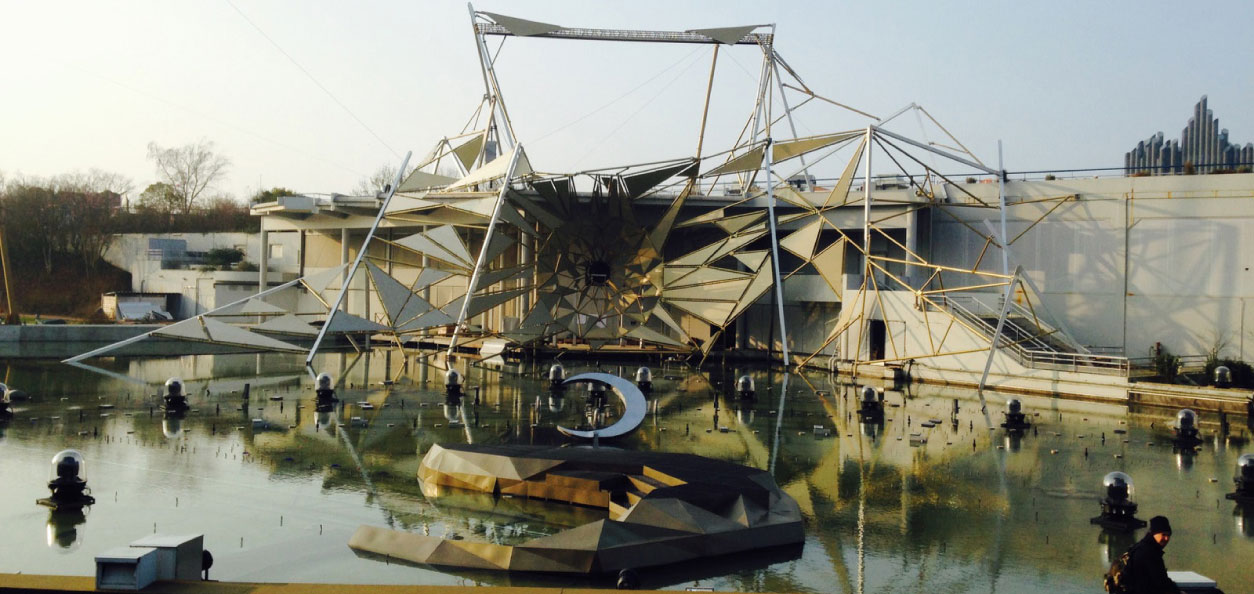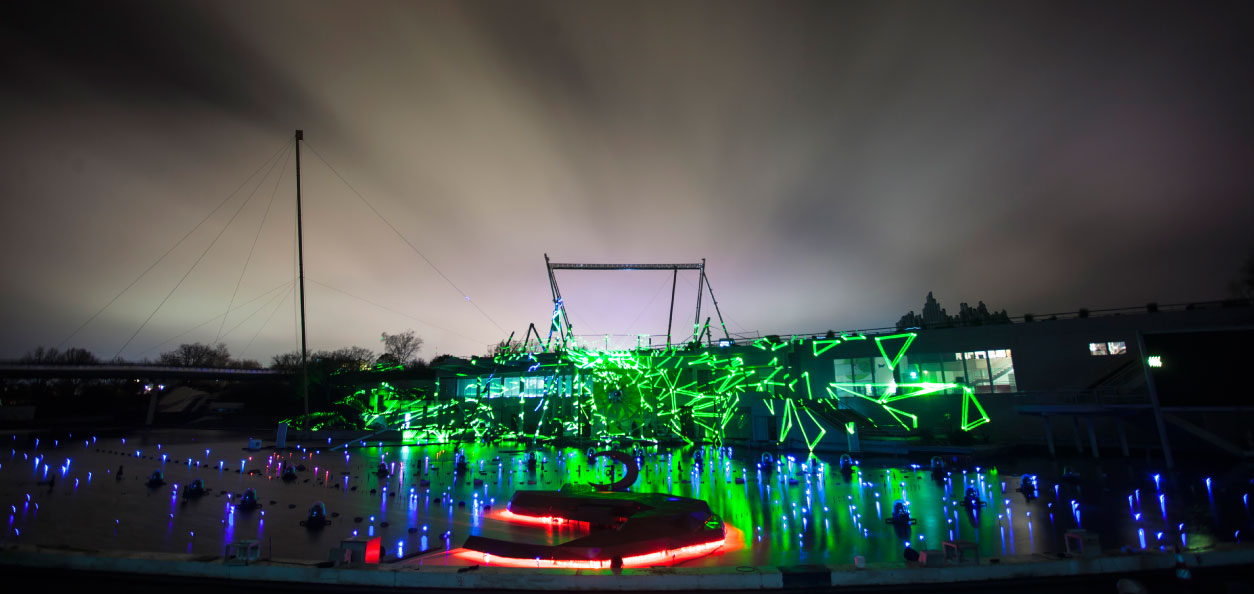 The set built for "La forge aux étoiles" is Bastien Alexandre's wonder world picture-book setting specially designed for the Futuroscope Park. It's the tale of a giant, who fell on Earth and built an extraordinary machine to take him back into space to find out where he came from.
The set is 75 metres wide and 30 metres high; a 35-metric ton aluminium-covered steel frame. A space for projections and for innovative water effects, it is also and above all a multi-faceted backdrop delimiting a spacious water scene without interfering with depth-of-field.
We owe its technical construction to the excellence of the team deployed by the Technologies Division of 45 Degrees and Crystal-Group.
The video of the intallation 'La Forge aux Étoiles', Futuroscope
LOCATION : Futuroscope amusement park, Chasseneuil-du-Poitou, France
DATE : 2016
CLIENT : Futuroscope
PRODUCER : 45 Degrees
CREATIVE DIRECTOR & SHOW DESIGNER : Bastien Alexandre
POSITION : Scenographer